LISTING SYNC
Be found and accurate where customers are searching and rank higher on search engines. Listing Distribution accomplishes this for you by submitting a business listing information to the four data aggregators, ensuring business information is consistent, updated, and accurate on 300+ sources with a click of a button. 

Sync your listings across Facebook, Google, and 60+ other sites.
Quickly establish accurate business listings on dozens of reputable sites. Plus, sync to Google My Business, Facebook, and Twitter for no additional charge.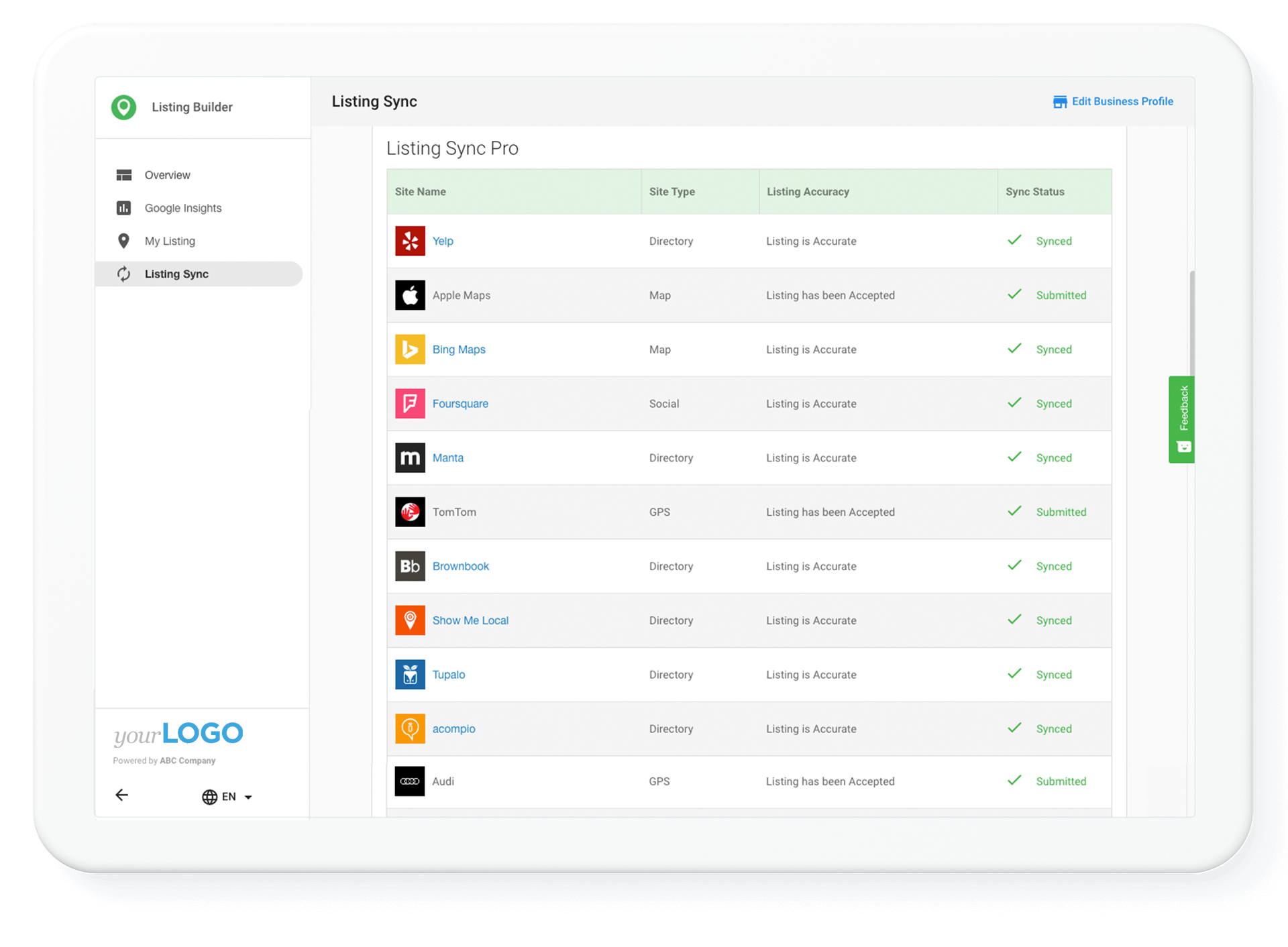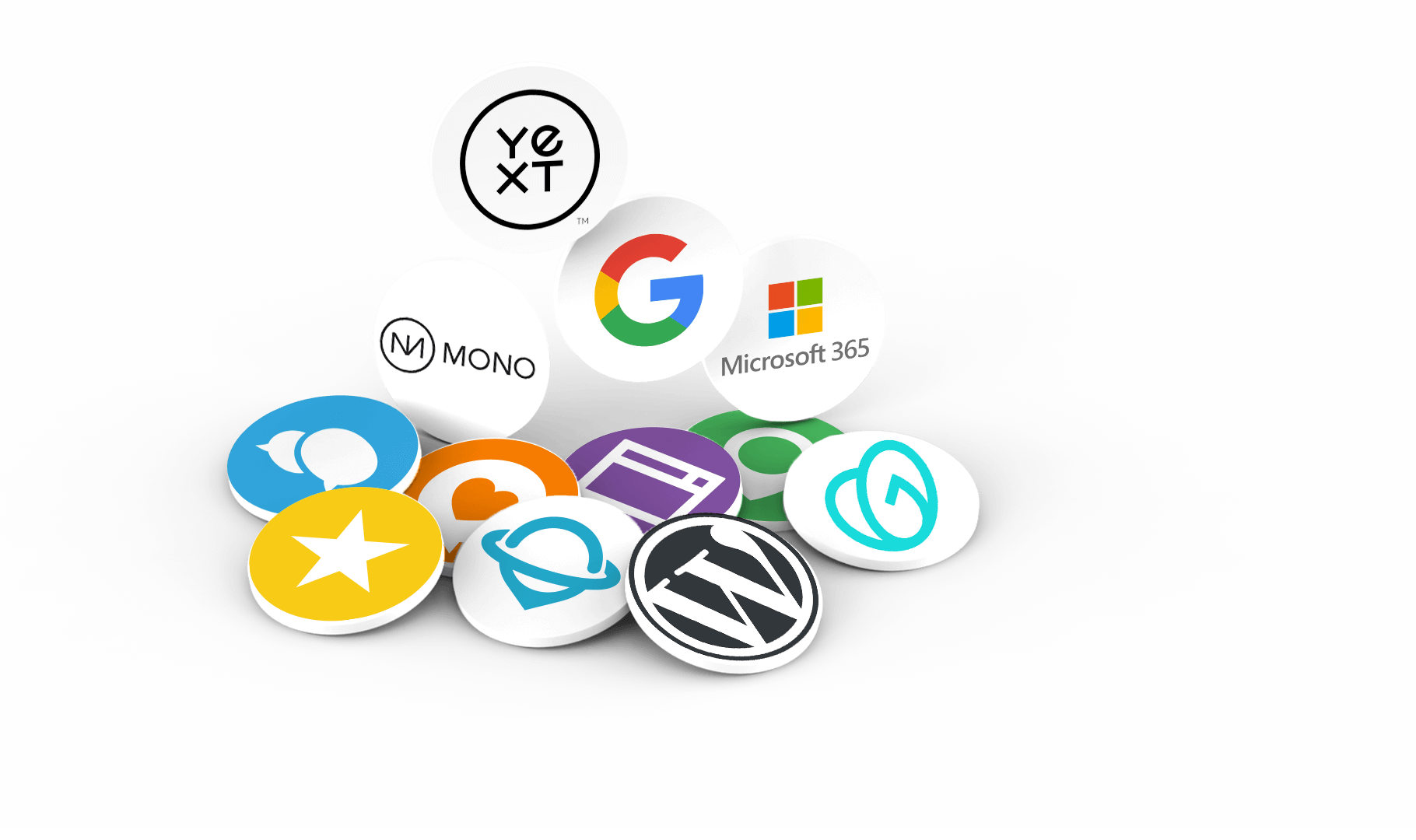 LISTING DISTRIBUTION
Help your customers find you no matter where they are.
Build accurate business listings on the four major data aggregators—Infogroup, Neustar/Localeze, and Factual. These aggregators are referenced by over 300 websites.
Create a mobile-friendly business listing optimized for local search.
Create a mobile-responsive business listing that is optimized for local search.
Understand your customer's activities on Google.
Understand how your business is performing on Google Search and Maps. Google Insights in Listing Builder provides a valuable glimpse into your customer's activities.