Localized Digital Marketing
Get the FREE report that covers 7 core areas of your digital footprint. You will also get access to our Local Business Online Toolkit through our business center.
So, you've built your website. Now what?
Does it feel like you have a billboard in the middle of the desert? Or do you need a website overhaul?  Are you looking for local SEO Experts? Do you need SaaS marketing management? Don't worry we have you covered.
Website Solutions
Convert more customers with a tailor-made website optimized for your industry.
Strengthen your online visibility with responsive, mobile-optimized websites that customers and search engines love.
SEO Solutions
Let us help you with your SEO needs. We will get you up and running fully optimizing your site. Both local SEO and national SEO services offered.
Managed Marketing Stack
No matter how many tools you have in place, there is always something that can be done to make it better.
Coming Soon.
What is the Local Business Online Toolkit?
It is a local business marketing platform that helps you track your marketing in seven key areas. Wanna know how to get started? Just watch this video learn more!
Step 1.
Request your FREE Digital Snapshot Report and get access to 7 key areas of online presence.
Step 2.
Explore your Local Business Online Toolkit through our business center app.(You get access to this when you register for your Digital Snapshot Report.)
Step 3.
After you run your report book a power hour with our team to go over your Digital Snapshot Report and learn how to use the Local Business Online Toolkit through our Business Center App.
Managing Your Online Marketing Business Doesn't Have to Be Hard.
With our solutions we have you covered.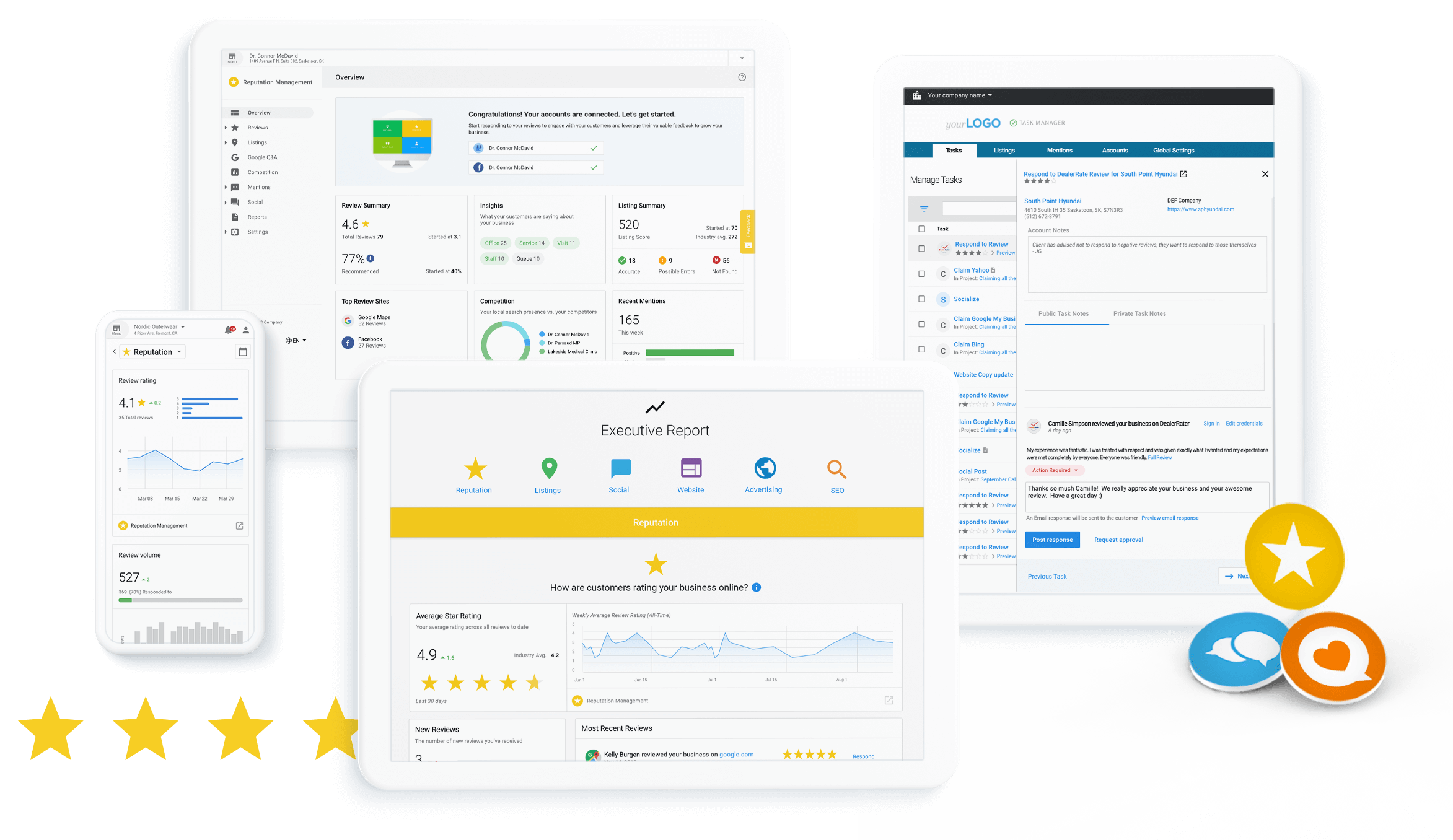 "My Effortless Marketing makes marketing seamless and easy to incorporate in your businesses daily activities."