MY EFFORTLESS MARKETING SOLUTIONS
GROW YOUR LOCAL BUSINESS ALL FROM ONE DIGITAL DASHBOARD
Unleash market-ready digital solutions and strategies that will accelerate your business' journey to growth.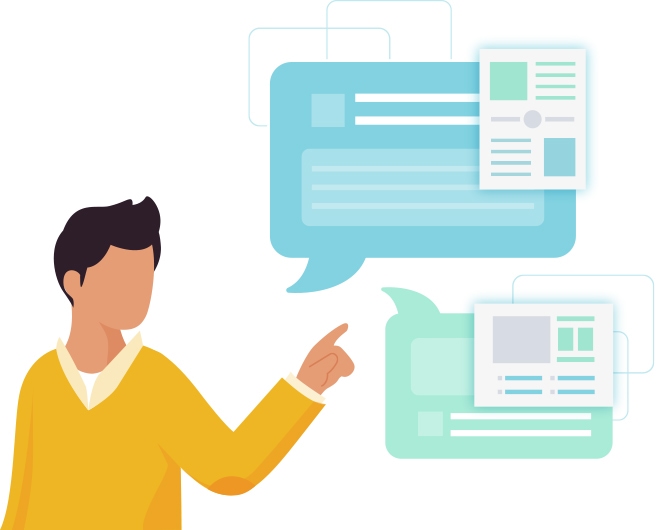 Manage Customer Engagement
Our integrated marketing management tools are engineered to optimize the way you reach and engage with new consumers.
Collect & Manage Actionable Data
Manage everything from online digital listings to reputation, social, and website analytics all from one portal.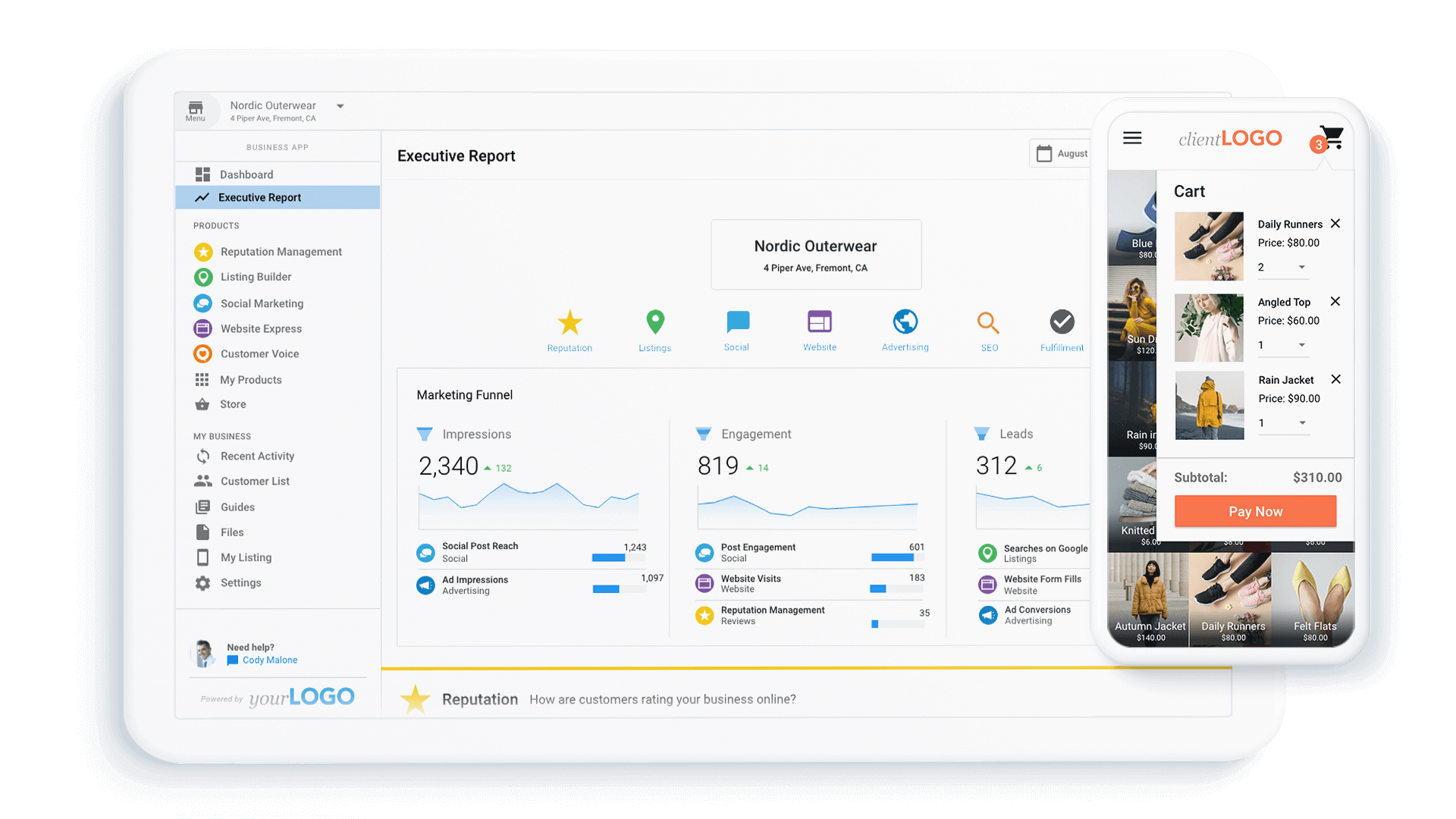 THE ONLY DIGITAL BUSINESS APP YOU WILL EVER NEED FOR ONLINE MARKETING
Our business center app is a portal that gives you access to all of your online marketing tools in one space, giving you the foundation for running business and staying in touch with your customers.
Listing Management
With over 70+ Online Directories, Review Sites and Social Media Platforms - we help you organize your business under one profile or if you have multi-location needs we help organize your online profiles, saving you hundreds of hours worth of work.
Reputation Management
Stay on top of what your customers are saying about you and why.
Monitor and manage all aspects of your online reputation, including listings, reviews, mentions and more.
Manage your reviews from multiple review sites in one place
Website Solutions
Convert more customers with a tailor-made website optimized for your industry.
Strengthen your online visibility with responsive, mobile-optimized websites that customers and search engines love.
Social Marketing
Gain the exposure you need and improve customer engagement all through social.

Grow your fanbase, find real-time leads, and share relevant content across all of your social channels.
Search Engine Optimization
Local businesses need to own popular keywords to ensure potential customers find them before their competitors.
We help businesses climb to the top spot by showing them the power of SEO.
Digital Advertising
Reach more customers through digital advertising campaigns that span across search engines like Google, Bing, and Yahoo! - get found on social media like Facebook, Instagram, and Twitter while backed by concise analytics.
Email Marketing
Email marketing is hard. But it doesn't have to be! With our email solutions, we can help drive more customers to your door. Our email solutions are powerful, easy to use, and affordable for all types of business owners.
Funnel Marketing
No need to be a funnel expert when you have Blueprints, our ready-to-use playbooks that give you all of the power with none of the guesswork.
Digital Event Planning
Need help reaching a larger audience to drive sales into your funnels or to your website? Look no further. We can help you with the perfect online event.